Penname:
LadyStiff [
Contact
]
Real name:
Member Since:
Jun 08, 2012
Last Login:
Oct 27, 2015
Membership status:
Member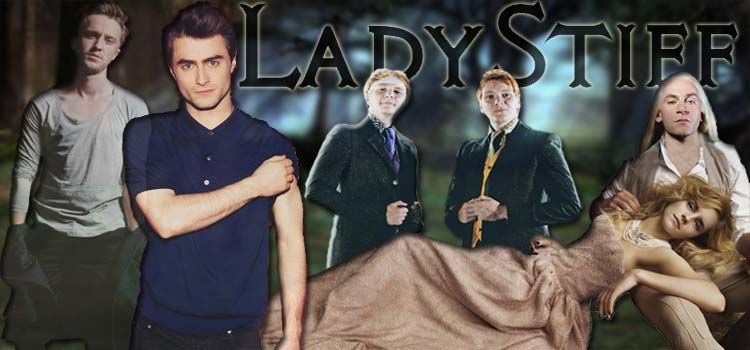 Hello all.
I have a profile on FF.net under the same penname and will upload my fics onto here as soon as I am able.
---
Pics for my fics
All pictures for my stories are on my PhotoBucket profile. Check them out.
http://s1183.photobucket.com/albums/x466/LadyStiff/
---
Requests: For sure. If you have an awesome plot line and pairing and you don't write yourself--throw it in my direction. It'll usually just be a one-shot though.
But note: I don't write Ron, Percy, Ginny, Scabior, Lily or Tonks. Hmm, I'm not keen on the minor Slytherins either, like Flint etc.
---
Banners: Let me know if you want any banners done. If I have time, I love to create them.
---