Penname:
SusanMarieR [
Contact
]
Real name:
Status:
Member
Member Since:
Jun 28, 2012
Last Login:
Aug 30, 2014
---
Blah, Blah, Blah
SusanMarieS for fanfiction
LiveJournal under SusanMarieR

LJ-Name: SusanMarieR
AO3 Name: SusanMarieR
Email: SusanMarieR@LiveJournal.com
Fandom/Pairing:
(fandoms/pairings you'd like to create art for! This list can expand later.)
Harry Potter (HG/DM, DM/HG/SS, HG/SS, HG/LM, HG/Twins, Gi/D, LL/HP), Firefly (Z/W, R/J, M/A, K/S), Life with Derek (C/D, E/L), Heroes (C/S), Buffy the Vampire Slayer (Buffy/Spike, Anya/Spike, OlderDawn/Spike), Angel (Fred/Spike), Dark Angel (Max/Alec), Dollhouse (Topher/Sierra, Sierra/Victor), Heroes (Sylar/Claire), TSCC (Cameron/Derek, Cameron/John), Big Bang Theory (Penny/Sheldon), Leverage (Eliot/Parker, Hardison/Parker, Eliot/Parker/Hardison), Vampire Diaries (Elena/Damon, Klaus/Caroline), Stargate Universe (Eli/Chloe, Scott/Chloe), Supernatural (Dean), Veronica Mars (Logan/Veronica) and many more. (no RPF or non-con)
I love crossovers of Joss Whedon's 'verses!
(CoverArt, Banners, eBooks, and/or icons)


Maker of CoverArt, Banners, and eBooks. Just ask.
Check out my CoverArts, Banners, and eBooks on my LiveJournal under SusanMarieR

[
Report This
]
Stories by SusanMarieR [1]
Series by SusanMarieR [0]
Reviews by SusanMarieR [257]
SusanMarieR's Favorites [2]
Hiding Away
by
Team Hydra
,
Quilter
,
SusanMarieR
Rated:
M
[
Reviews
-
14
]
Summary: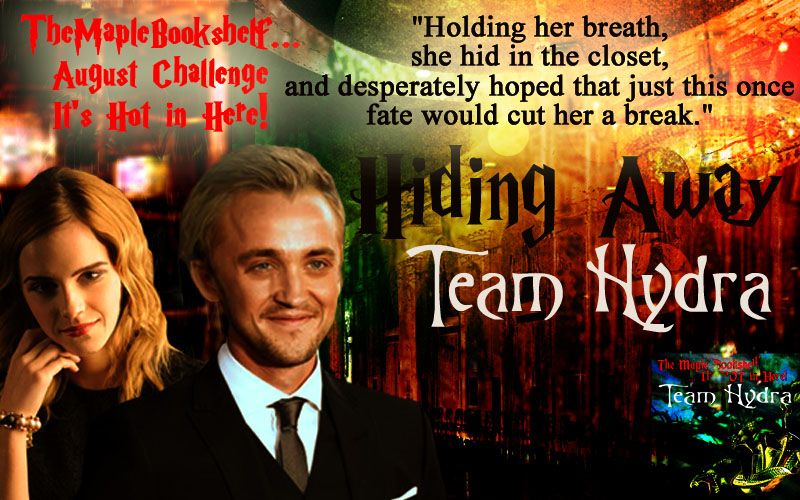 Hermione's life is in a turmoil, and much to her surprise, and his, the only one who can offer her any solace is a man none of the Wizarding World would have expected. Draco/Hermione
Categories:
Fanfiction
Fandom :
Harry Potter
Genre:
Drama
,
Romance
Genre, Nonfiction :
None
Other Languages:
None
Warnings:
Lemon-Lime Sexytime
,
Naughty Language
,
OOC
Challenges:
Tyche's Monthly Challenge: (August 2012) ...It's Hot in Here!
Challenges:
Tyche's Monthly Challenge: (August 2012) ...It's Hot in Here!
Series:
None
Chapters:
3
Completed:
Yes
Word count:
6492
Read Count:
596;
[
Report This]
Published:
Aug 31, 2012
Updated:
Sep 05, 2012